Benefits of Offering Annual Employee Health Checkup
Today, safety and health issues are of paramount importance for every organization. Each business should think of their employees' health, which is a key criterion to the success of the organization. Many companies have a specially designed wellness program or regular health initiatives for their workforce; some companies conduct a medical screening for the employees before they join the company. It is a good way of ensuring recruitment of suitable employee considering the demand of the job. The companies, which have annual health checkup programs for their employees, witness increased efficiency and productivity among their team.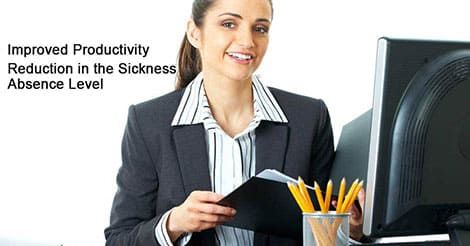 Employee wellness program brings tremendous benefits. Regular health checkups not only ensure your workforce is fit and efficient but it also connects them with the management in a better way. Associating with a preventive health expert organization proves beneficial as they create customized annual physical checkup for your organization after analyzing your business environment and its risks.
Most of the organizations of different sizes have slowly started realizing the importance of a healthy workforce and have begun offering annual physical check up packages and the investment helps you reap many benefits.
Significant Reduction in the Sickness Absence Level
Annual health assessment package helps the employees know whether they are facing any health problems. They can start the medications without further delay. Quite obviously, being healthy means lesser health issues. It means there will be a decreased number of sick leaves. When the companies tend to take care of the employees, employees also tend to be happier and they are ready to go that extra mile for the company. They will take lesser sick leaves and look forward to going to work each day.
Improved Productivity
Employers always want their team to be fit and healthy. By offering them the annual health checkup, employers are motivating their employees to stay physically fit with a healthy lifestyle which will improve their performance throughout the day. If there is a healthy employee in the company, then it sets the bar high.
It Has Its Perks for both the Employer and the Employee
Investing in the employees' annual health screening proves that the employer cares about its people and is a great gesture on both cultural and financial ground. It results in employee loyalty along with increased productivity.
The yearly physical exam helps the employees to keep track of their health issues if any. They are more aware of their health and are better prepared for their lifestyle choices. Thus, the annual physical exam is a necessity of today.
To avail these plans, you can get in touch with Indus Health Plus. A range of corporate health checkup packages is available with us, which is customized according to the requirements of your industry. For more details, fill up the form and our corporate team will get back to you soon.