Customized Corporate Health Checkups
UAE is one of the leading economies around the world. The country has progressed a lot in the last few decades. The lifestyle has improved and the workforce is happy with the pay they are getting. However, with all these positive aspects of the progress, there are certain negatives to it. In the last few years, the number of obese patients has drastically increased in UAE. In fact, obesity and associated diseases are among the main reasons of deaths in younger people in the UAE. Companies are availing customized corporate checkups for their workforce as an effort to detect health conditions at an early stage and thus keep the workforce fit.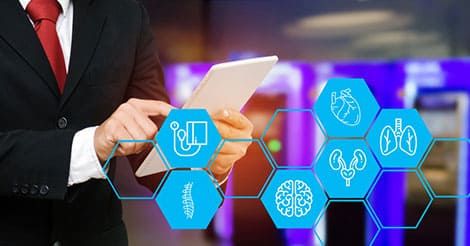 Benefits of Customized Checkups for the Employees:
The employees have access to regular and affordable health care at any time.
The employee health checkup plans can be designed depending on the age and type of work that the employees do.
The corporate health checkups are available under one roof so the employees do not have to travel a lot.
The employees can enjoy better sustainable life.
Benefits for the Company:
Helps in decreasing the employee absenteeism.
It helps in increasing productivity.
Reducing the cost of healthcare.
Reducing the workspace related injuries.
Indus Health Plus offers employee health checkup packages that have only one aim and that is to prevent any causality due to neglected health care. We thrive to provide the best healthcare to the employees as well as management of the different sized companies. The services are designed considering different industries and their diverse requirements. If you have any questions regarding the corporate health and wellness plan, please do contact us.