Corporate Health Checkup Packages
The corporate world has always been competitive, with the evolving industrial scenario and global exchange of services; the employees go through a lot of pressure. There are deadlines to meet; the work schedule is rigorous and so on. As a result of this, the eating and sleeping schedule of the employees takes a toll which ultimately affects their health. This proves highly injurious to the health of the employees as well as the company. Here comes the need of a Corporate Health Check-up package that will keep an eye on employee health and lead to a healthy and happy workforce.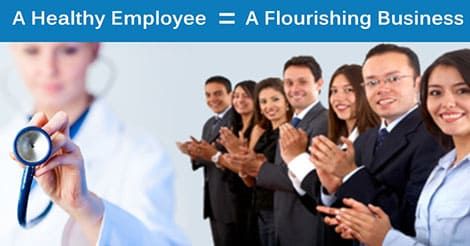 Corporate Medical Checkups- The Best Investment
It is very important to understand the executive wellness factor when it comes to employees. It is not possible for an unfit employee to give her/his hundred percent and thus the work efficiency of the employee is reduced.
Problems related to untreated employee health issues:
Absenteeism
Low energy level
Low concentration level
These issues affect the efficiency of the employee and the business. It is very crucial that a health screening process is done on a regular basis to manage the health of the employees.
Indus Health Plus offers customized corporate health checkups, which are specially designed for the working professionals. There are various employee wellness programs, which are well suited to fulfill the healthcare needs of the employees from different work environments. These packages are designed considering the various hazards with respect to the occupation as well as the industry.
Why Should a Corporate House Avail for a Corporate Check-up with Indus Health Plus?
Corporate medical checkup packages are inclusive of different types of tests which will detect any diseases or abnormalities and also suggest the proper treatment in case any abnormalities arise.
A health checkup routine with the expert medical team and the consultation will help in many ways to boost the productivity of the employees.
Indus Health Plus provides pre-employment health checkups, which are helpful in giving clarity of the health status of the employee before s/he starts the work.
The physicians help a lot in guiding the employees through various health problems
It is a scientific fact, that when the employees are healthy - mentally as well as physically, the productivity increases. Realizing this fact, most of the companies have started taking care of the health needs of the employees. Corporate health checkups thus play a pivotal role in every industry, be it a small company or a big company.
Fill up the query form if you want to know more about the different corporate health checkup packages of Indus Health Plus. Our corporate team will get back to you.