Fitness Chatbots for Employees
Everyone needs some help to push through the exercise and diet regime. Once it was the responsibility of the trainers and the nutritionists but with time, the mobile apps took their place. The main issue with the apps is that there is no one to push you further. You can check stats and the app will send you reminders but they are not motivational enough.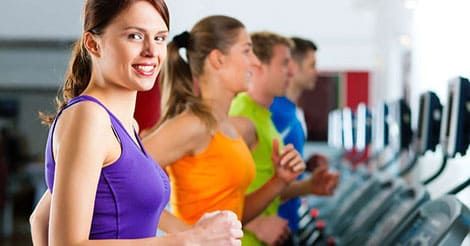 Now, a new concept is emerging around the concept of fitness trainers. The chatbots are slowly taking the place of the apps and showing a new horizon to the fitness enthusiasts. These bots are specifically designed to act as supporters who can not only send you reminders but also motivate you to go ahead with the fitness plan.
One of the major benefits of Fitness Chatbot is that these are accountable. You can rely on them completely and they will keep you motivated to move forward. When you are too busy with the work, these bots will remind you to get up and hit the gym or take the diet as per the plan. This is the perfect option for employees or even for management to stick to their workout plan though you are busy with your work.
These chatbots can provide specifically designed workout plans and keep a track of your progress as well. Indus Health Plus has specially designed chatbots that can be modified according to the person's need. These chatbots help in finding time to work out between the working hours. They motivate to stand up and walk around every once in a while to keep the body in motion. The chatbots are catching up with the apps and slowly overtaking the market. These chatbots can behave like a person and keep you motivated for the successful and healthier future.
Get your own fitness chat bot with the added advantage of the corporate health and wellness program. In case you have more queries about the fitness chatbots, please contact us.