Top 10 Reasons Why Employee Wellness Program is Required
Monotonous workdays, wearisome job role, monochrome cubicles, and a sedentary lifestyle can be mind-numbing for anyone. The result - lack of interest, decreased productivity and increased health issues! A smart and quality solution to this is implementing some interesting employee engagement strategies and employee wellness programs.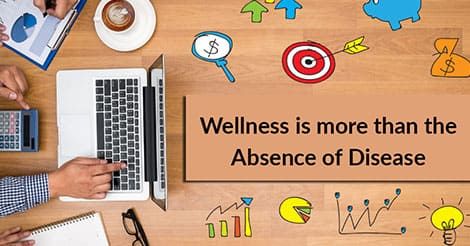 Almost every top player in the industry is offering such programs like corporate health checkup to their employees. These programs focus on the personal well-being of employees, improve their morale, bring employees together, and make them more productive. You too can follow such programs in your company because a happy employee is a productive employee.
It is an intelligent move and here are the top 10 reasons as to why you must establish corporate wellness programs right away.
Increased Work Productivity:

When employees are encouraged to live healthier lives, they feel obliged and willingly become efficient. Some of the health benefits of such programs include increased concentration, optimism, and high levels of energy.

Stress Management:

Sometimes employees might feel that their job profile is boring, stressful, and draining. It drains the confidence and reduces productivity. Active partaking of employees in different physical activities or sports allows them to have fun at work and at the same time serves to de-stress them. Trying new things is great for the mind and is a fun way to improve health and fitness.

Avoid Sick Leaves:

Maintaining tracking the physical fitness of employees is a great way to keep a check on their well-being. Also, fit and healthy employees tend to apply for less sick leaves.

The Sense of Achievement:

Planning competitive physical fitness programs for the employees is a great way to develop a sense of achievement among them. Employees should be encouraged to avoid smoking or alcohol, sleeping regularly for a week. Fitness programs like walkathons or marathons can increase the sense awareness of fitness amongst employees.

Boosts Morale:

As per the AFLAC 2012 Workforce Report, employees who actively participate in the workplace health & wellness program are happier and more satisfied. It is because a healthy living triggers a feel good factor, enhances self-positivity and confidence, and eventually increases employee's morale.

Reduced Healthcare Expenditure:

Employees prefer workplaces that promote physical fitness and health as there are lesser chances to fall sick. This saves money to the company as they do not have to reimburse for the medical claims.

Builds Community:

Team activities involving fitness and health are a great way to promote employee engagement. It develops strong relationships and boosts confidence among the employees, which is beneficial for the organization.

Enhanced Company Loyalty:

With employee wellness programs, companies can gain confidence and loyalty of their employees. It is an intangible benefit that every employee wishes to seek.

More Talent:

If your company is offering high-quality wellness programs to the employees, then even the best talent in the industry would love to work with you.

Learning New Healthy Habits:

Healthy food choices and workout schedules create a positive influence on the work atmosphere.
Employees spend most of their active hours at work, and hence, the workplace is an ideal place to set wellness programs. With a healthy work culture, the employee's work productivity surely improves. If your employees have a low workforce morale, decline in productivity, and high absenteeism, then plan a corporate wellness program right now.
Sounds interesting, want to know more? Fill up the form with your query and contact details. Our representative will get back to you with all the details you need.