Pre-insurance Policy Health Checkup For Employees
Most of the UAE corporations provide insurance benefits to their employees. It can be an individual insurance plan or group term insurance plan. In both cases, the employee has to undergo a pre-insurance health check-up which is mandatory as recommended by the insurance companies. The health check-up for insurance include complete screening to ensure that the policy taker is in good health. In many cases, the insurance companies deny the insurance plan if there is a history of some chronic health disorder.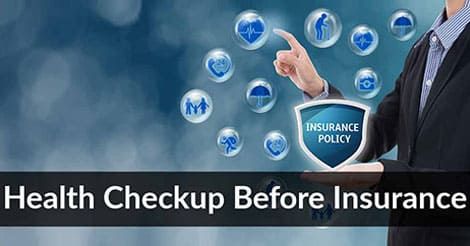 Important things to keep in Mind Prior to a Pre-Insurance Checkup
Following are some pointers to help you prepare for the pre-insurance checkup.
Schedule:

Make sure to schedule and go for the test early morning; as most of the tests require 10-15 hours of fasting.

Avoid Fat and Sugar:

Don't indulge in fatty food, too much salt and sugar at the dinner the previous day.

Water Intake:

Increase the water intake to make it easier to draw blood and give a urine sample.

Avoid Alcohol and Drugs:

Do not take alcohol or any drugs before the tests. In case you do, please ensure you inform the diagnostic facility. There is no need to hide the information, as it will show up in your medical tests for insurance policy.

Relax:

It is very important to stay relaxed before the tests. Do not exert yourself or over exercise.
It is true that pre-policy health checkups are important but there is no need to get stressed because of it. These tests are basically done to determine your insurance coverage eligibility and premium amount. In most of the cases the insurance companies do not deny the policy unless the employee has some serious medical history. Addressing a medical condition well in time ensures timely control of the health issues.
So, what are you waiting for? Fill up the query form to know further details about pre-insurance health checkup and we will get back to you.