Why Employee Health Risk Assessment is Needed?
Today, employee health risk assessment has become an essential aspect of a wellness program offered by an organization and ensuring your employees' health, security and safety are crucial. Working in hazardous place has its challenges. It is said that UAE's construction workers job is precarious and so is the duty of a firefighter. Certain industries also fall under the similar category. So, you have to make sure that due diligence is given to the workplace health assessment. Along with the employee health assessment, occupational health assessment plays a vital role in today's era.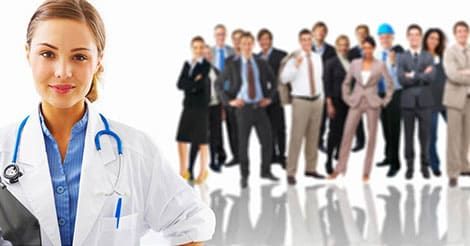 An employer should understand associated health risks in their particular industry and company environment along with their root-causes and try fixing them.
The employee health risk assessment is imperative for various reasons. Some of these factors are discussed below which tell us why health risk assessment should be of high priority for every industry.
Health Risk Assessment Reduces the Risk of Unexpected Health Emergencies
The occurrence of the unexpected health issues automatically increases the health insurance cost. Thus, it is imperative to keep your employees healthy. Executive health checkup can be used to identify the health risks and also provide the action plans towards it. Employers need to make health risk assessment topmost in their comprehensive wellness programs.
It Boosts Productivity
The employees that opt for healthy diet and exercise have been noticed to be giving better performances. Absenteeism is also less among the employees who follow a healthy lifestyle.
Health Risk Assessment is a Way to Show that You Care!
Employee work health assessment will be beneficial to both - the employer as well as the employees. Through the health initiatives, the employers can convey the message that they care about their employees' health. The assessment can be the first step towards creating a good culture of health and the happiness in your workplace. When your company develops a habit of rewarding and supporting healthy habits in your employees, then it becomes an added benefit for working in your company. It will surely help the employers to retain the best employees.
Through the employee health risk assessment reports, you can identify many problems. If it indicates a high level of stress, then you can arrange some stress management sessions for your employees. You can also introduce guidelines to encourage healthy work life such as for no-smoking and also conduct sessions for it and encourage your employees to get rid of the bad habit.
Employees are the backbone of every company and higher health quotient of the employees ensures greater growth for the company. Workplace health assessment is a proven way of taking right steps towards better future for the employees as well as the organization.
Indus Health Plus provides customized employee health assessment solutions pertaining to different industry requirements. Get in contact with us to avail suitable corporate health and wellness plans. To know more, fill up the query form and our corporate team will get back to you soon.