Yoga Sessions for Employees
The lifestyle diseases associated with the corporate world are on the rise in the United Arab Emirates. According to the official stats, every year around 34.9% people die of non-communicable diseases in which lifestyle diseases such as obesity, diabetes etc. play a massive role. In order to ensure that the employees follow a good exercise regime, there are companies like Indus Health Plus in UAE that provides specially designed Yoga sessions for the employees.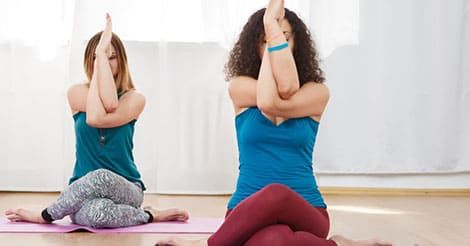 These Yoga sessions are designed keeping in mind that the employees can use the free time as well as the morning or evening time to do some basic exercises that can help in keeping their bodies healthy. The Corporate Wellness Program under which these Yoga sessions come is designed for everyone. These sessions can be organized to accommodate the end of the day or in-between breaks.
The demands in the corporate world increase the stress levels of the employees. This leads to a decrease in productivity, efficiency, and creativity. In the longer run, it increases the absenteeism. When you regularly practice yoga, your body experiences a good number of changes. It improves posture, flexibility, balance and reduces stress, anxiety, and reduces fatigue as well. The overall benefits of yoga are inspiring.
As the sessions go by, the same faces and same working space appear refreshing with a healthier workforce. Expert instructors make sure that the employees are doing the asanas properly and choose the right asanas for them during these Yoga sessions. These experts also discuss the on-going health problems with every employee to make sure there is no stone left unturned.
As the companies are becoming more vigilant about the health of their employees, they are becoming more concerned about the overall benefits of a healthier workforce. They know the importance of calm and happy employees for the success of the company and these yoga sessions can definitely help in achieving them.
For more info on yoga sessions, please contact us