Preventive Measures for Cardiovascular Disease in UAE Employees
The cardiovascular disease rate in UAE is rapidly increasing. Cardiovascular disease is termed as a range of conditions which affects the heart and blood vessels. The first warning of the disease can be a stroke or a heart attack at workplace. Cardiovascular is known as a top killer disease in the UAE. According to the Health Authority of Abu Dhabi (HAAD), in 2016, the disease claimed 37% of all deaths and Diabetes is the main reason that leads to cardiovascular disease in UAE. Research says that over 1 million cases of diabetes are recorded in UAE during 2017. Similarly, the people who are suffering from obesity and hypertension are also very high that includes a large number of UAE employees.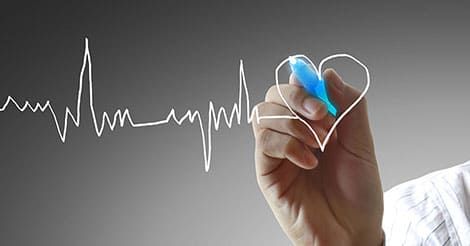 Many factors contribute to the growing occurrence of cardiovascular disease in UAE employees in such a great proportion.
Food Choices
Poor diet with heavy consumption of carbohydrates and fats can be the leading cause of heart disease among other reasons. It is essential to have a strictly balanced diet consisting of fibrous foods like vegetables, fruits, salads, etc. It will help control diabetes, the primary cause of heart disease.
Excessive Smoking is bad for the Heart
Employees tend to smoke a lot due to the work stress. Excessive smoking not only develops the heart disease but also worsens it. Even chewing tobacco increases the risk of cardiovascular disease. Making these unhealthy habits part of your life from the younger age increases the risk significantly. It is always better and never late to quit smoking.
Lack of Physical Activity
Sedentary lifestyle and physical inactivity increase the risk of stroke and heart diseases by 50%. Physical activity is imperative to control obesity and stay away from the risks of cardiovascular diseases. It will also help you in controlling your diabetes by reducing the blood sugar level.
Inadequate Sleep Worsens the Problem
Many employees do not take adequate rest. To complete the deadline, they overwork and then it leads to many health issues. Doctors recommend getting a sound sleep of 7 to 8 hours every day. Adequate sleep and relaxation can keep the cardiovascular disease at bay.
Here are Some Other Factors which Cause Cardiovascular Disease (CVD)
Being obese or overweight
Having a family history of heart disease
Gender - Statistics show that men are more likely to develop CVD at an early stage as compared to women.
Ethnic background
Age
There are various ways to prevent CVD. Always try to stay relaxed and stress-free. When we are stressed, our blood pressure tends to go up which is harmful to our health. Effective stress management is the key to a healthy lifestyle. Along with this, regular preventive health checkup is necessary to monitor your health. Executive Health checkups assist you to recognize the alarming signs at an early stage and take necessary medical help without delay.
Get in touch with Indus Health Plus that offers various health checkup packages for corporate employees. Fill up the query form and our corporate team will get back to you ASAP.