Make Healthy Environment with Employee Health Checkup
A physically fit and healthy employee is a boon to a growing organization. Physical fitness is one of the most important parts of being healthy. Monitoring our health is the most neglected chore of our life. While rushing around different tasks every day we easily fail to notice the wellness aspects of life. Mounting up physical and mental stress at the workplace can have adverse effects on the job efficiency of an employee. This critical aspect can be taken under consideration with various employee health checkup programs and employee medical health screening tests at the workplace.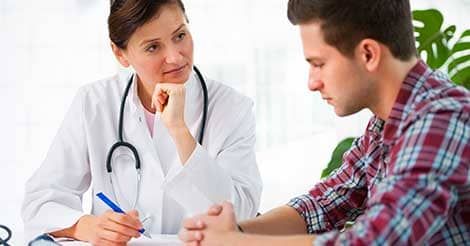 A healthy work environment is essential for a company to expand and succeed. Making a healthy place to work can be a challenging task but not an impossible one. In this post, we will put some light on the different ways to build a healthy workplace.
Before we begin let's look at the different toxic repercussions of a stressful work environment:
Poor work-life balance
Decreased productivity
Increased absenteeism
Employee turnover
Reduced profits
To combat these negative outcomes and to boost employee productivity, the employer must provide some lucrative health incentives to their staff. This will not only decrease health-related risks but also prove beneficial in increasing the confidence and efficiency of the employees.
Here are few effective ways to maintain a healthy environment at the workplace:
Promote Health
Employers must sensitize the employees towards health issues through employee health screening, and awareness camps (inviting healthcare experts and doctors). This will positively improve the wellbeing of your workforce. Even clipping healthy posters on the walls or dropping hints for a healthy lifestyle can be useful.
Offer Counseling
Peer group interactions, counseling with seniors, or a word with healthcare professionals can go a long way to improve mental health in the workplace.
Organize Ice-Breaker Sessions
Conduct interactive sessions and team-building games that help employee bonding. This will bring in moments of fun and relaxation and will improve productivity. The fun-filled stress-busters with a little physical workout can be great for employee health.
De-Stress the Environment
Introduce calming activities like yoga and meditation to help relieve stress for the employees. A few companies have dedicated art rooms or gaming zones where employees can take a break from work.
Keep Things Clean
Encourage everyone to contribute to a clean and clutter-free workspace. Working in a clean and fresh environment will boost the mood of the staff greatly.
Right from aerobics, yoga, zumba, and healthy pantry options to awareness campaigns and regular health checkup for employees, many organizations take employee health up a notch. A healthy workforce can contribute to the success of a company. Thus strive to create a healthy workplace environment for them. Book an appointment with us to know more about customized corporate health checkup packages for your resources.