Need To Boost Your Employee's Productivity? Invest in Corporate Wellness Programs
Today's hectic schedule has given rise to a range of life-threatening diseases that are also associated with our lifestyle and work culture. It is not at all surprising that these days, health issues amongst the working professional are rising at a very rapid rate. The reason for this might be physical inactivity during jobs, deadline stress, endless hours of work and the high work pressure. It leads to problems like obesity, hypertension and cardiac disorders. UAE is a booming business destination and thus, most of the companies face this problem amongst their employees. Around 50% of adult UAE population is overweight. Furthermore, World Health Organization (WHO) reports that the most common health issue in UAE is cardiovascular diseases. The question is how to tackle these problems?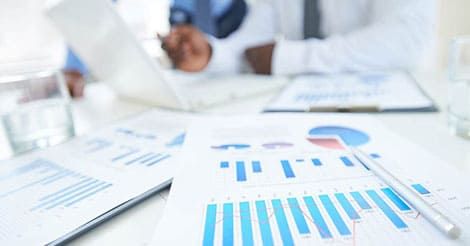 Considering the changing work-life stress, many companies are actively investing in corporate wellness programs in UAE. It has been proving beneficial to them as well as to their employees. Most of the companies take help of professional wellness organizations to devise a corporate wellness program in Dubai that consists of corporate health checkups suitable to a specific industry. The corporate wellness solutions in UAE provided in such programs help to reduce the common health issues faced by their employees and assist them in improving their physical and mental health.
The numerous benefits of investing in corporate wellness programs include :
Lower absenteeism rate
Increase in productivity
Increased work-focus amongst employees
Early detection of fatal conditions
Reduced expenses for hospitalization and emergencies
Savings on emergency health costs
A lower stress level in work environment
Improved health and stamina of the employees
Better work relationships
A decrease in chronic health problems
Detection of any significant health problem at an early stage
A lower number of workplace-related injuries
Other than this, What Makes these Programs so Unique?
The corporate wellness solutions in Dubai can be an answer to various industry specific health problems in the UAE and provide suitable solutions for better health of employees. These programs include features like :
Support for changing dietary habits
Support for adding exercise regimes in daily life
Employee Assistance Programs
Wellness Counselling
Routine Health Check-ups for employees
Development of positive work environment
It has become imperative for every corporate to consider getting their employees enrolled in the wellness program to avoid re-recruitment, additional spending, low productivity, and unhealthy work culture. These wellness programs bring incredible benefits to the businesses. If you want to boost employee productivity along with profitability, you need to ensure that you have formed a healthy workforce. A WHO research shows that the employee absenteeism can be reduced by 27% with the help of regular health checkups, which can subsequently improve the efficiency. Thus, it will also help in strengthening the employer-employee bond and also retain your valuable staff.
Indus Health Plus provides various corporate health checkup packages according to diverse industry needs. Take the first step towards the healthy workforce and be the game changer for a good cause. For more details, fill the query form and our corporate team will get back to you soon to help you save your money and boost staff productivity.