Stress Management Workshop
Stress is one of the major factors that are causing health issues in any company's workforce. The increasing burden of deadlines, anxiety and other factors are causing the employees as well as the management to fall into a vicious circle where stress slowly overtakes their lives. Thus, it is important for both small and large enterprises to arrange special stress management workshops for employees, staff, and management.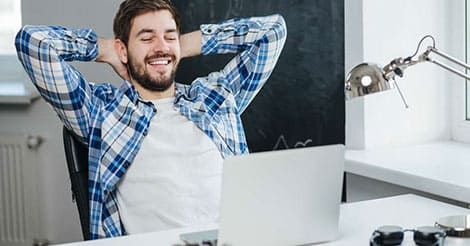 In UAE, the number of cases related to non-communicable lifestyle-related diseases is increasing. Stress can not only cause mental distress but it can also lead to diabetes, obesity and cardiovascular diseases which are a big problem in UAE. These stress management workshops can help the companies to enable their employees to get rid of stress and be productive and happy with the work. These sessions are handled by specialists who understand every person in the workshop and help them in achieving a better lifestyle.
The teams work on different techniques to help reduce the stress and improve the overall health and well being. Indus Health Plus provides these services including a number of different courses and training programs designed specifically as per the requirement of the enterprise.
These sessions can be arranged in such a way that the management and the employees work together and help each in reducing the work-related stress. Generally, in a company's environment, it is hard to interact. These sessions are a great place to know each other and understand the problems everyone is facing in their lives.
Corporate wellness programs which include such sessions like stress and mental health management, yoga session, aerobics session, etc. help the employees in developing trust on the companies and work in a better environment.
If you have more questions about the stress management workshops or want to arrange such workshops for your employees and management, please contact us.