Lifestyle Diseases - An Emerging Issue in Working Women
Multi-tasking and pushing the limits to maintain a work-life balance are the key strengths of every working woman. The woman of today is speedily shaping her career and achieving new paths in life. However, with this, they are exceedingly getting prone to stress which is ultimately increasing lifestyle diseases in working women.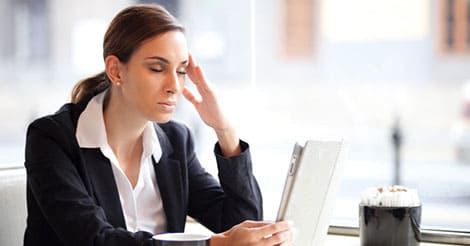 According to Health Authority of Abu Dhabi, The Emirates have an alarming number of lifestyle disease cases. According to health report published by World Health Organization in 2015, 67% of the women in UAE are considered overweight which is higher as compared to the other countries around the globe. As per the same report, in UAE most common lifestyle diseases in women include obesity, depression, anxiety disorder, chronic backache, infertility, and cardiovascular diseases.
The following is a list of the most common working women health issues will concludes the severity of the problem.
Common Working Women Health Issues -
Obesity:

According to stats 67% women in UAE are overweight. It is linked to a number of disorders including diabetes and PCOS which further leads to health complications like cardiovascular diseases and infertility respectively.

Depression and Anxiety:

Globally, all working women face similar levels of depression and anxiety as they have to manage their time between home and work. If the women don't have much family support or domestic help, it can add to their work load and subsequently result in additional stress.

Backache:

This is one of the commonest chronic diseases at work in both men and women. It is often ignored; which leads to long-term damage to the backbone and other parts of the body. Continuously working in the strenuous posture and uneasy chairs are the main culprits which lead to this condition.

Infertility:

Continuous stress, obesity, anxiety, hormonal imbalance, PCOS and other lifestyle diseases collectively or individually may cause infertility in working women. This health issue should be handled with sensitivity.
Positive Solutions for these Lifestyle Health Issues -
A bad lifestyle is related to health issues that are left un-attended. However, these working women problems can be controlled in time. If you are hiring women at your office, you need to be sensitive towards their health-related needs. You can introduce a special corporate health checkups plan for women for these lifestyle diseases. The preventive health check-up for working women can help in identifying any borderline health issues too. This is mutually beneficial for corporate office as well as the employee to manage their good health. Regular health check-ups help in preventing the timely diagnosis and efficient management of lifestyle diseases.
Remember, prevention is the key to avoid such health problems. If you have any queries related to lifestyle illnesses, how to prevent them, corporate health check-up plans to cover these health issues, etc. feel free to contact us via our query form.